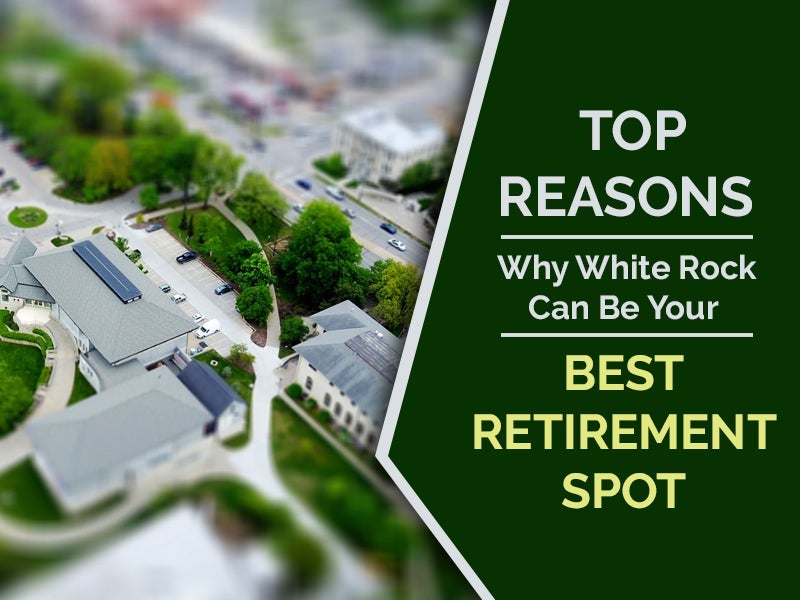 Located in the corner of the Lower Mainland, White Rock is just forty-five kilometers away from Vancouver. With an exciting seaside community that offers warm shallow waters and a long stretch of sandy beach, it is not surprising that this place is one of the best choices for people who want a relaxing retirement. If you're interested to own a real estate property in this peaceful and majestic community, then it's great to know that there are plenty of White Rock Realtors that can help you find exactly what you are looking for!
Let's admit it, buying a home or a property is one of the biggest moves, as well as one of the biggest investments you'll ever make. Especially if it accounts for a large amount for your retirement plans, you definitely want to make sure that you will have a great property, in an excellent neighborhood, which makes White Rock an ideal area for retirement.
A scenic location with the backdrop of the glorious waters of Semiahmoo Bay, White Rock has a population of almost 20, 000. The place has a moderate temperature which makes it one of the great options for artistic seniors. Averagely, the temperature in summer is twenty-three degrees Celsius and during winter, it only hits at six degrees Celsius.
Fully accessible, the waterfront has a promenade that stretches to almost three kilometers. This is where you can enjoy colorful sidewalk cafes or watch a sunset at the heritage pier. You'll find a series of apartment buildings at the Town Centre, complete with retail stores and supply resources. There are even plenty of specialty shops in your proximity.
When it comes to education, White Rock has two primary schools and four secondary schools that are in association with its neighbor community, South Surrey. All year round, there are recreational programs that you can enjoy. Aside from the promenade, another great attraction is the Centennial Park. It has an ice arena, a curling rink, and ravine trails.

White Rock's neighborhood prides itself for being able to greatly improve your quality of life. Not only will you fall in love with the picturesque location at once, you would also find that friendly helping hands are just close by whenever you need them. The thriving art of this community can bring you peaceful and undisturbed days. However, you can still easily get to the bustling city and other places as White Rock is conveniently close to transport links.
You would also find that there's a great variety of property choices here. Whether you are looking for a single-family home on small lots, or big estate lots with multiple family homes, White Rock real estate properties would definitely give you the best value for your money.
How to Find that Perfect Retirement Home
For you to determine the best approach when it comes to buying a property in White Rock/South Surrey, make sure that you have a trusted realtor that can tell you about the things that you need to consider purchasing a home. The real estate industry is susceptible to changes and it can be financially devastating if you chose the wrong one. 
Westport Properties team has a high-level of knowledge when it comes to White Rock real estate and extensive experience in the business, rest assured that we will find what you are looking for, the ideal retirement home.