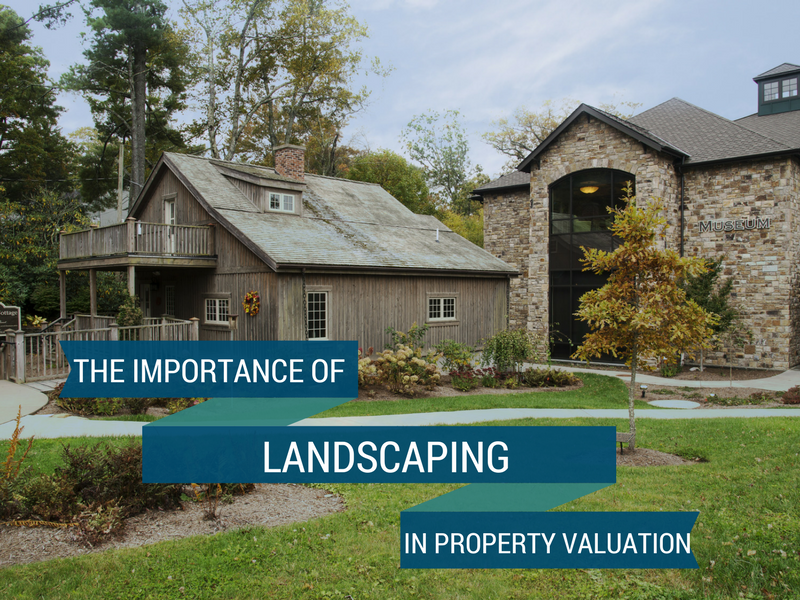 Between a tiny house with sprawling, green lawn and a little dainty garden and a mansion sitting in a property surrounded by falling leaves, broken twigs, multiple patches of bald spots, and wilted plants, I'd go for the former if I were a buyer. A house with a well-maintained landscape is very appealing to potential buyers because they add to the overall aesthetic appeal. Who doesn't want to see beautiful scenery every day?
Landscaping can increase your property value. According to a
research
 document by Alex X. Niemiera, extension horticulturist in the Department of Horticulture, landscaping can increase perceived home value for up to 12 percent, depending on the types and sizes of plants and the levels of design sophistication.
 Here are reasons why landscaping is important and should be given attention especially when planning to sell your home:
Curb Appeal
Curb appeal is probably the main reason why a property becomes attractive to potential buyers. The attractiveness of a property's exterior can have a significant effect on the value. Not only do plants, flowers, and trees add to the curb appeal, but a swimming pool, gazebo, patio and outdoor lighting can only significantly increase the value of a home.
Buyer's Impression
The first thing potential buyers will see is the front yard and the general exterior of the property. If they see a well-managed and sophisticated landscaped exterior, their first impression would be a good one and would expect that the interior is stunning too. On the other hand, if they see an unkempt lawn or dry, bald spots with fallen leaves scattered everywhere, they might associate the interior as neglected too.



Return on Investment
A landscaped property almost always guarantees a return on investment. For instance, a wooden deck can recoup the cost to as much as 83 percent. Add a railing system and balusters for extra aesthetic value. Other exterior home renovations that can increase home value include stone veneer sidings, garage door replacement, and entry door replacement to steel.
Spring Real Estate Market
Spring is generally a good season to sell a property or house. One of the reasons seen is that curb appeal is much improved during the spring season when flowers in bloom and there's more greenery showing. If flowering plants and trees are strategically placed around the property, it can instantly transform a mediocre house into a spectacular one.


The Spring Real Estate Market Trend in 2018
Normally, there is an increase in sales during the spring season. However, this 2018, Canada's real estate market seems to have a myriad of issues, with each province's performance in stark contrast with each other. For instance, in Toronto, there's an acute shortage of supply and prices skyrocketing, leading to affordability issues. In Alberta, because of the economic crisis in the past years, recovery seems to be prominent. Meanwhile, BC is seeing a decrease in price growth and a trend on soft selling. 




Saskatchewan, Newfoundland, and Labrador will have weaker price trends according to CREA. Ontario's Greater Golden Horseshoe, nonetheless, will expect a double-digit price growth. 




With this trend in mind, it is important to keep your home and property in tiptop shape as much as possible, putting the same amount of emphasis on landscaping too. You'll never know when it's time to sell your home and to get as much return on investment as possible, it would be wise to upgrade your home gradually, starting with your property's exterior.