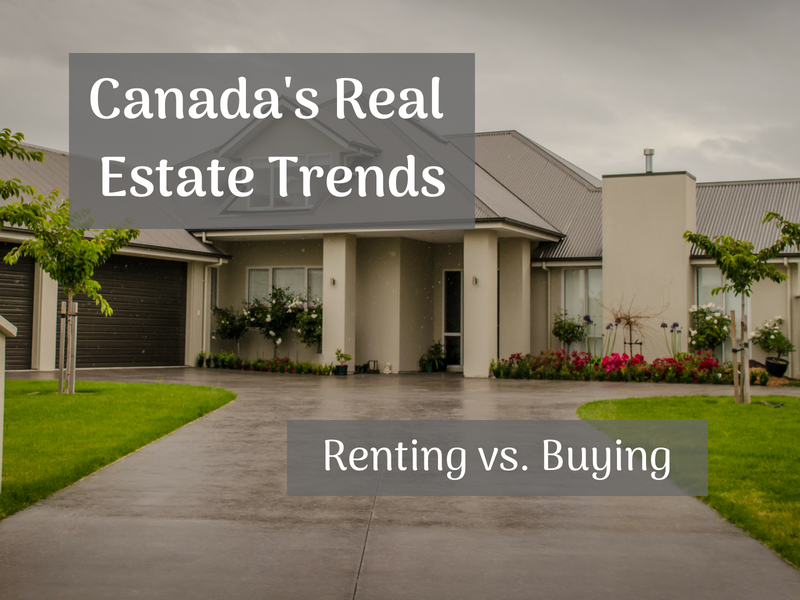 Large cities such as Toronto now have ridiculously high prices when it comes to real estate. This prompts the question, is it wise to buy a home or is renting a better option?
Well, the answer actually depends on where you live. For instance, living in larger, highly urbanized cities mean you need to have a large amount of savings for down payment and mortgage.
Buying a home can severely impact your finances. It is important that you have ample savings so you don't get tied up in years and years of mortgage.
Meanwhile, renting a condo or apartment is a little cheaper and would give you extra capital for other investments such as stocks, mutual funds and the like.
If you take a look at it, it would be wise to have a diversified portfolio when it comes to investment. Putting your funds in a single asset is too risky with constant fluctuations in the market.
Older Generation Buy, Younger Generation Rent 
With the inflation rate, lifestyle and priorities significantly different from the baby boomers to the millennials, it's no wonder that the desire to own a house has changed.
Most old generation folks prefer to own a house even if they carry a big risk. Back in the day, it was the norm to graduate, get a job and buy a home.
Younger generations
, however, prefer to rent even if they can afford it. They prefer to diversify their investments, lower their financial risks and taking the time before committing in a long-term investment.
Moreover, younger generations prefer to rent because of work. They find themselves relocating to other cities or towns, that it would be difficult to maintain a property in one place. 
Renting in the City, Buy in Small Towns
According to Global News, the trend right now in Canada is to rent in large cities and buy properties in small towns where real estate prices are not that high.
In Toronto, for instance, real estate prices has reached its peak that there is no chance for more price appreciation. Instead, people are now looking at Hamilton which topped the list of the
most attractive city for real estate buyers in 2017
. Another city to consider is Guelph, which compared to GTA, is more affordable although real estate prices are also four times higher than the average household income.
                                                                                                            ---
Between buying and renting property, it would always depend on your average household income. Is your monthly income enough to cover your cost of living and the mortgage or rent?
Buying a home entails more commitment and risk. Always weigh the pros and cons. If it looks like it would be impossible, consider renting especially if you are located in large cities. Take a look at properties in smaller cities or towns where you can afford to buy. Consider buying to rent. Renting out the place while you still don't need it can help cover the cost of a mortgage and could even give you an extra cash for your rent.